Rumbling earthquakes, ravaging wildfires, and rich agriculture so often shape and shift the economy and livelihood of Californians – compounded by the effects of climate change and a pandemic.
To help address these challenges, two researchers at the Marlan and Rosemary Bourns College of Engineering (BCOE) co-lead newly awarded UC 2021 Multicampus Research Programs and Initiatives (MPRI) awards. These biannual systemwide awards are given by the University of California Office of the President "to support research and discoveries in fields important to UC and to the people, environment and economy of California."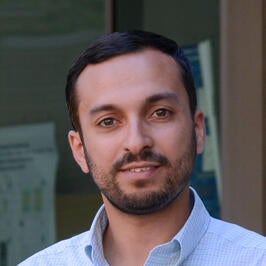 Ahmed Eldawy, assistant professor of computer science and engineering, is a co-principal investigator on the grant "California Informatics for Equitable Disaster Response and Recovery," led by UC Los Angeles. The project will study the impact of natural hazards in California, such as floods and earthquakes, on those who call California home. Through a new modeling system that measures both physical damage to infrastructure and socioeconomic impact on individuals, researchers will use tools such as computer vision, natural language and other machine-learning algorithms. 
According to Eldawy, UCR will contribute to the project by providing a computationally efficient infrastructure that combines heterogeneous geospatial data sources such as satellite images, demographic data, geotagged photographs, and economic data. A focused effort will investigate the unequal impact of natural hazards on disadvantaged communities.
In a separate project focused on enhancing California's agricultural productivity and environmental sustainability, Konstantinos Karydis, assistant professor of electrical and computer engineering, leads the AgTech thrust of the Labor and Automation in California Agriculture, or LACA, MRPI project led by UC Merced. Karydis is joined by Amit K. Roy-Chowdhury, professor and chair of electrical and computer engineering, whose primary focus is on visual sensing for autonomous systems in the agricultural field. 
According to Karydis, UCR's contributions to the project include foundational robotics research expertise related to mechanism and robot design, task and motion planning for mobile robot teams, intelligent decision-making under uncertainty, autonomous robot navigation, as well as field testing and evaluation.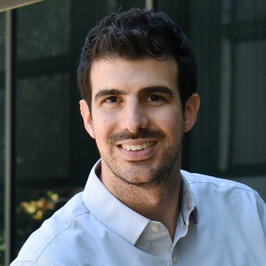 Examples of these competencies include aerial and legged robot design, robotic mechanism design for biological matter sampling and transport, aerial robot field monitoring algorithms, ground robot routing and optimal sampling algorithms, perception-aware planning and trajectory control, and data-driven enhancement of robot performance. 
"Besides its contribution to agricultural robotics, another exciting aspect of this project is that it enables us to study in a holistic way the implications of agricultural technology and robotics to the environment, agriculture sustainability, and ag workforce," said Karydis.
This project aligns with recent research efforts in precision agriculture and agricultural robotics, including a USDA/NIFA-NRI award and a recent National Science Foundation CAREER award to Karydis.
According to the University of California Research Grants Program Office's website, "fifteen outstanding proposals, totaling more than $18 million over four years, were awarded in the 2021 Multicampus Research Programs and Initiatives (MRPI) competition. These awards were selected from a pool of 94 eligible applications."
For more information about UCR-led MPRI projects, visit here.