Mona Eskandari, assistant professor of mechanical engineering, Mariam Salloum, assistant teaching professor of computer science, and Annika Speer, assistant teaching professor of theater, film and digital production, were awarded a research grant from the Engineering Information Foundation to enhance technical communication in engineering and science. 
The proposal identified a need for UC Riverside STEM students to receive more practical coaching, delivery evaluation, and presentation feedback. The executed research goals aim to address these needs by creating tangible public speaking training opportunities for students.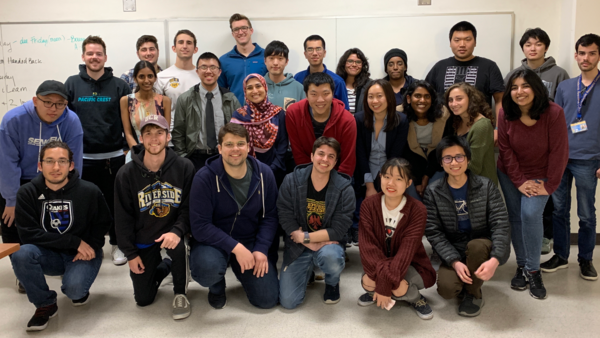 Students were offered workshops and "how to" seminars within courses to permanently imprint these requirements into the engineering curricula and to construct oral competency assignments as fundamental building blocks, as established by the Accreditation Board for Engineering and Technology (ABET). 
As part of these objectives, student teams in Senior Design Capstone spring quarter courses will explicitly focus on developing their technical communication skills and improving their competitive edge for the workforce. Best technical presentations within Mechanical Engineering and Computer Science will be awarded prizes.